It is fun for me to look back on our week and highlight some of my favorite, or not-so-favorite, moments.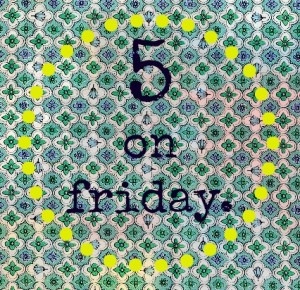 One.
I've been kind of hesitant to go on long walks this week because I really want our hospital's new Maternity Tower to be open when this little boy arrives. But, I walked the 5K loop with friends on Monday because I needed it. I can't just sit on the couch–he will come whenever he is ready…no matter what I do or don't do! Sunday is the day it opens. I told Travis we will be walking all day:)
Two.
Travis and I are so excited to be making progress on our home. We have some friends
(their Etsy shop)
who have done some Graphic Art for us so we are finally getting around to decorating our living room, bedroom, and finishing the baby's room. I mean, it's been almost a year since we moved in–it's about time!
Three.
This cold thing was still lingering this week. Thought I was getting an ear infection yesterday but it feels much better today–Praise the Lord. This last trimester I've been perpetually plagued with some kind of infection. I guess it is true that your immune system is compromised while pregnant!
Four.
With this cold weather finally sticking around, I am getting really excited for the Holidays! Thinking about what I'm thankful for, imagining having a baby in my arms around Thanksgiving, looking up gifts for people we love…it is all so fun!
Five.
I got a text from Travis one day that said "Thinking about taking you out for a date! Be ready by 5:45pm." Best. Text. Ever. He spoiled me with dinner at a new Chico Restaurant and then we got Cold Stone ice cream. I ate that Ice Cream in record time.
Thanks for following! Also, feel free to link up to Aubrey's Five on Friday:)