Two weeks of no Five on Friday and we are back! I missed recapping my week on here. Although, my week is seeming to look a bit different these days:)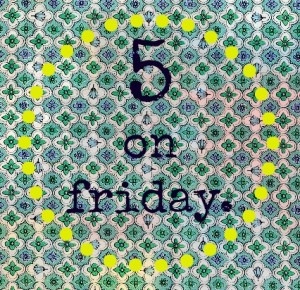 One.
Our good friend, Michael, who was the Best Man in our Wedding came up to visit and we really enjoyed having him here. I walked into the living room one morning to find him soothing our son by Ballroom dancing with him. He is a great friend! And he is single ladies–you know you want a man who can dance and soothe a baby at the same time!
Two.
I haven't vacuumed our house in weeks. Just thought I'd share that tidbit. The vacuum has been sitting out for 2 days now just waiting to be used. I should just put it back in the closet…
Three.
Travis' family is visiting right now. We've been eating like kings! Steak, Baked Potatoes, Asparagus one night. BOMB Burritos the next. Spaghetti tonight. I love having company:) Especially when you are ordered to sit while they work!!
Four.
I am counting down the days til Christmas. Mainly because two of my sisters have yet to meet little Brody. They will get to Chico on Christmas day and I will be sure to have him dressed in a cute little Christmas outfit!
Five.
We've been meeting Travis downtown for lunch. Today we just went and walked around a bit since we had all already eaten. Travis looks so dapper in his suit.
Instagram–mrsdla

Thanks for following!