This is a fun Five on Friday for me:) I am on vacation in Lake Tahoe with my family and loving it out here! My mom has lived here since I graduated high school–such a great place to visit! Anyways, on with my Five!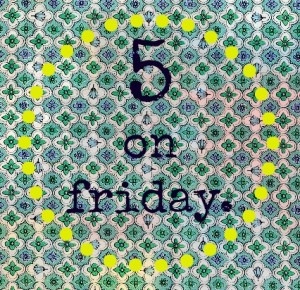 One.
I don't know why but on Monday as I was packing our suitcase, I found it really really cute that Brody and I were sharing a suitcase. His little boy clothes melt my heart!
Two.
We met Travis for lunch before we left on Tuesday. We had Brody's four month check up(He is a champ!) and then we were off! He slept the whole way to Sacramento so this mom was happy!!
Three.
I've been sleeping in the same room as Brody these past few days at my mom's. Makes me realize why we put him in his own room at 6 weeks! I hear every sigh and little noise. I guess it is true that vacations with babies require another vacation afterwards just to recuperate!
Four.
My mom is all about organic, homemade, natural foods. She is a great cook! We've had awesome meals here. Does that cancel out all the cupcakes I've eaten?
Five.
We went on a nice hike this week. It was Brody's first time in the snow!! We took a few water breaks–I'm blaming my huffin' and puffin' on the altitude:) Oh, and that extra almost 20 pounds that I was carrying!
Have a great weekend and Happy Easter!!