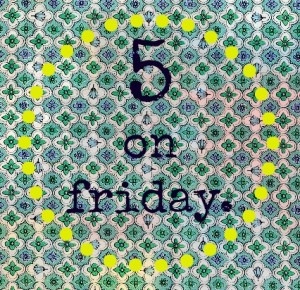 Well, this week didn't go by super fast for me. I am waiting for each Tuesday to come–that is the day we technically reach our next week of pregnancy. However, I am very excited that it is Friday and that I get to sleep in tomorrow:)
One.
I was so happy Monday morning on my way to my Mom's group at our Church. This group is seriously the BEST Bible Study I have ever been to. The two women who lead it are very wise and great leaders. Their children are testimonies to their parenting and God's faithfulness. I am basically nodding my head THE ENTIRE time:)
Two.
Travis had Tuesday off this week–he gets a day off in the week if he works the following Saturday. He played SpikeBall with some friends. He asked me to videotape it. So, I sat there for two hours hitting record, stop record, record, stop record, record, stop record about 500 times. It was fun! If you don't know what SpikeBall is or you want to see some ballers, check out the video that he put together–he was VERY proud of himself for figuring out iMovie for 5 hours.
YouTube SpikeBall Video
Three.
Have you been watching The Voice?? It is the one show, besides SharkTank, that Travis and I really enjoy watching together. We probably sound like fools saying "Oh, he is SO going home." or "Christina SO needs to put those boobies away." Travis actually said last night that he likes it when she wears shirts that cover them up–they must really be hard to look at;)
Four.
Tonight we are having our neighbors over for dinner. Both families are moving. Both families are the only ones on our street that we hang out with. Boohoo–I will miss them. BUT, one of them is just moving down the street to a bigger house. I will miss their little girl greeting me when I come home "Hi Danielle!!!" from the front window. "Where's Travis?!?" "What are you doing???" "Can I come over and play???" She is the most sociable 4 year old I know. She'll be a great babysitter:)
Five.
Most of you probably don't know this but Travis is dairy-intolerant. Every once in a while he sneaks in a piece of pizza(b/c who could resist pizza?!) but it really messes with his stomach. So, I can get in a little pity party that our meals are SO limited now. I felt kind of in a recipe rut but then I remembered some of our favorite meals. We made homemade pizza and we made tuna melts this week. All with goat's cheese–yes…that isn't dairy. It comes from a goat:) I'll share the recipe next week because my sister-in-law asked for it!
Instagram–mrsdla
Have a great weekend! I hope this Fall weather sticks around but next week looks like it is going to be in the high 80s again in Chico. I'm loving today's 70 degrees!!!