About to join a friend in her pool…here's my quick Five…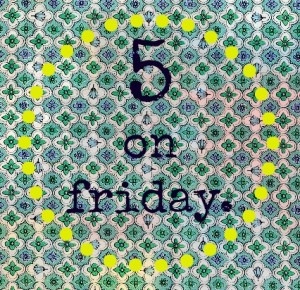 One.
Brody had his first trip to the creek! This kid must know that his parents are beach babies because he LOVES the water. His lips were turning blue and still cried when I took him out for a break.
Two.
Travis' birthday this week was a success! I made him eggs and bacon in the morning with a little birthday candle poking out of the eggs. The candle melted in his eggs–makes sense…
Three.
I've been helping Brody get on his hands and knees to crawl. He is pretty sturdy but eventually face plants or falls to his belly. I'm kinda bad at facilitating him learning the next phase so I'm trying to help him crawl. Call me crazy;)
Four.
I realized that our front porch area had lots of cobb webbs and daddy longs legs. I went out there with a broom and only lasted about 2 minutes. I still feel like they are crawling all over me. We are officially hiring–anyone want to make a few bucks??:)
Five.
Travis and I put Brody in the nursery at church for the first time this week. During a break I ran over and checked on him–happy as a clam! Travis and I REALLY enjoyed that 1.5 hours! Got our first baby tag to claim him when we got back–feels like a rite of passage:)
instagram–mrsdla
Enjoy your weekend, friends! Any fun plans? It's supposed to 109 degrees here in Chico! Shooting a Wedding with TreCreative tomorrow should be interesting…