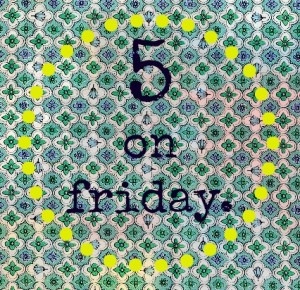 One.
This was our first week without any family/friends staying with us. We miss them all and are so appreciative of their help and company! It has been a good week figuring out our family's new "normal".
Two.
Travis and I are working on a few projects in our house. One is the laundry room–we had a friend build a long shelf over the washer&dryer. It's so nice to have that work space! We plan on painting it this weekend. Will post pictures when it's done:)
Three.
I realize that I have yet to do a blog post on Brody's nursery. That's because we don't have his photos/graphic art all up yet. Soon!
Four.
Travis and I went to Target last night. We all know that place is not our wallet's friend!! Well this husband of mine is on a frugality kick–reading how to be more frugal and have your money stretch farther. He read a blog where they walk around places like Target and say "Aren't you glad we don't need that?". It really does help to not overspend! It kinda sucks when you want a cute top, though!:)
Five.
I went to my first play group with Brody this week. It is really just an excuse for my girlfriends and I to get out of the house, eat cookies, and sip of coffee together.:) The babies didn't really play yet. At one point we were all feeding them. Brody slept the whole time–wish he would nap like that at home.:)
Instagram–mrsdla
My heart goes out to all affected by the horrible school shooting in Connecticut. The children, the teachers, the parents, siblings, the family members and friends…I can't imagine the pain–there are no words. We are praying for you.