Happy Friday everyone!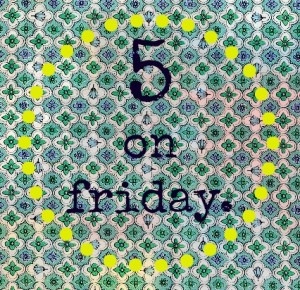 One.
Monday was my birthday and I got totally spoiled. My parents sent me sweet cards and two awesome books! One Organic cookbook and one novel–can't wait to look through them! Travis' parents were visiting and took us to the best Steakhouse in town!! My husband and I think it is pretty funny(and awesome!) that his parents always visit for my birthday but not his. I'm definitely their only favorite daughter in law!
Two.
I'm kind of shocked that we only went to In N Out two times during Travis' week off. Maybe we will treat ourselves with a burger this weekend to celebrate!;)
Three.
We've been struggling to get Brody to take a bottle. He had taken a few when he was around 6 weeks old but we didn't make it a priority since then so he has gotten really used to the real thing. Travis tried a few times but just got screamed at. So, Grandma to the rescue!! He took TWO bottles with her! Well, he only drank a little over half of them but still–I consider that a success! She didn't mind the screaming–she had 5 kids:)
Four.
I've been curling my hair recently(Thank Ashleigh for the quick tips!) and I've burned myself twice. I use my straightener and my fingers have clipped the side. I'm pretty sure Haymitch gave Katniss some lanolin cream when she was burned in The Hunger Games. That stuff heals anything!
Five.
Yesterday I blogged about Brody's schedule. I should have known better. He fought his last nap and won! Ugh–1 point for Brody. Although, then he fell asleep during his last feeding and went straight to bed. 1 point for mommy?
Have a great weekend(I almost typed Have a great feeding)! Mommy brain is alive and well.
Enjoy this awesome weather and thanks for following!